Can you believe that Spring is almost over and we are now looking forward to a much-needed summer.
Here at RAM, we continue to develop our system, and we have just released the latest system update, details which can be found below.
Highlights from this release includes improved export functionality, the development of our Market Map tool, updates with Inviso, and additional improvements to panel registration.
The ongoing debate about the Cookieless society continues
Anyone who follows industry developments about the death of cookies and the implications on digital revenues should already have a plan in place for 2022 when Google Chrome starts blocking 3rd-party cookies.
RAM as an independent research and measurement company receives many questions about campaigns that use retargeting. Many of our customers feel that their campaigns do not reach the intended target audiences. Targeted advertising does not work in the same way today as it did a few years ago, and some sellers are still surprised by this fact when they see the outcome of campaigns targeting a niche audience.
Using 1st-party data within their own network of sites works really well, but when implemented outside of their own sites, the data is classified as 3rd-party cookies and therefore subject to restrictions. Many people discuss and talk about ad blockers, ITP etc. but forget that robots never block ads. They WANT to receive ads and e.g. redirect programmatic advertising to click farms. RAM's Inviso methodology automatically filters out ad impressions to non-human traffic in our survey, and reports individual adult reach.
We at RAM work continuously to develop our digital services, and during the month of June we upgraded our own back-end to be able to receive several unique 1st-party pages from our customers. We link these to all our RAM and panel partners' panelists.
Through RAM's own solutions and the customers' linked 1st party page, RAM can present the whole picture of the campaign both within and outside its own network of sites.
RAM Inviso's effectiveness measurements are updated every hour so that our customers can check in real time that the advertising campaigns reach the intended target group, or whether adjustments should be made.
RAM can receive one or more IDs from each publisher and link them all to our panelists. For open web, the publisher's own 1st party cookies can be used in combination with login or subscription page as these are lifelong.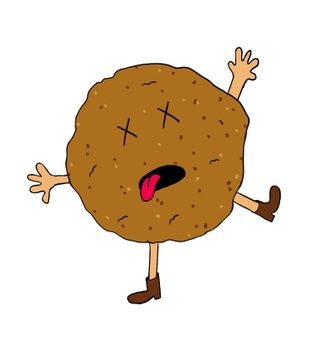 Measuring the effectiveness of advertising in e-papers
As more and more readers are now turning to e-papers for their news, we have introduced the ability to differentiate those who see an ad in the printed version of the newspaper compared to those who read it in the electronic version (or both)
When ordering a survey, you are now able to ask the respondent whether they saw an advertisement in print, e-paper or both, and the subsequent effectiveness questions will be presented according to which version of the newspaper they read.
You will still be able to view the panorama and summary graphs in the same way that you can now, but you will have the added benefit of being able to provide proof to your advertisers that the e-paper is an effective tool for delivering successful ad campaigns.
Inactive Panelists
In July RAM will begin the process of blocking panel members who have not completed a survey in within 2 years. These panel members are seen as inactive. This will ensure that you are only communicating with panel members who are actively engaged. It does mean that the total number of panellists you have will decrease as you will have a percentage of your panel who fall into this category but hopefully this means that your percentage response rates will increase.
Although this means that inactive panel members will no longer be included in your surveys we do still hold their details on our system and therefore they can be found and re-activated if need be.
We will be in touch in a few weeks to let you know the numbers of active panel members in each of your panels.
As always, if you have any questions or would like further information on any of the information here, please do not hesitate to contact us
-RAM