RAM, one of the world's leading media research companies with the world's largest reference database on how communications work, has developed new unique features to enhance RAM's digital ad measurements to increase Advertisers' opportunities to achieve their campaign objectives. These new functions allow real time campaign optimisation based on Reach, Frequency and Demographics on all purchased ad space of the Publisher during the campaign period.
With these new enhanced features the Publisher can now maximise the Advertiser's opportunities to achieve their advertising objectives by;
·         Measuring in real time how reach and frequency develops by different ad placements
·         Allowing verification or adjustment of target group selections made programmatically or manually
·         Creating the opportunity to optimise the campaign media plan during the campaign period using real time results
"Through the new features that RAM has launched, we can increase the Publisher's ability to effectively reach the Customer's communication objectives in a granular manner by being able to measure audience profile and ad delivery to a single page/article or ad placement.. This also means that the Publisher can optimise their inventory in a more efficient way by an increased understanding of their current audience profiles and ad delivery to increase the effectiveness of their programmatic offering and grow their revenue" says Bjorn Engvall – COO RAM Group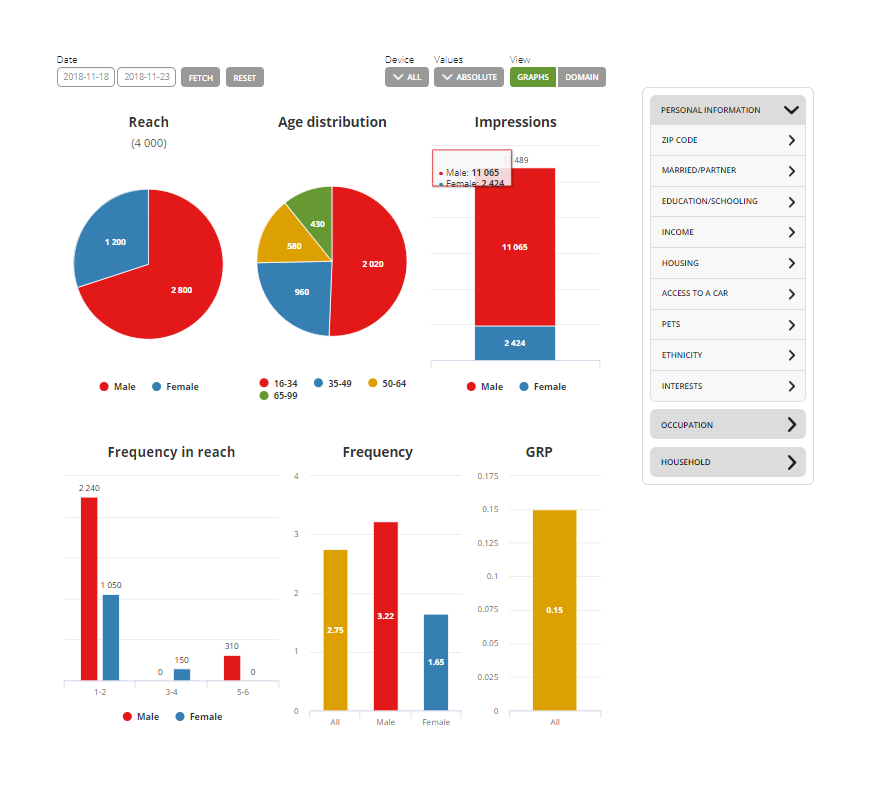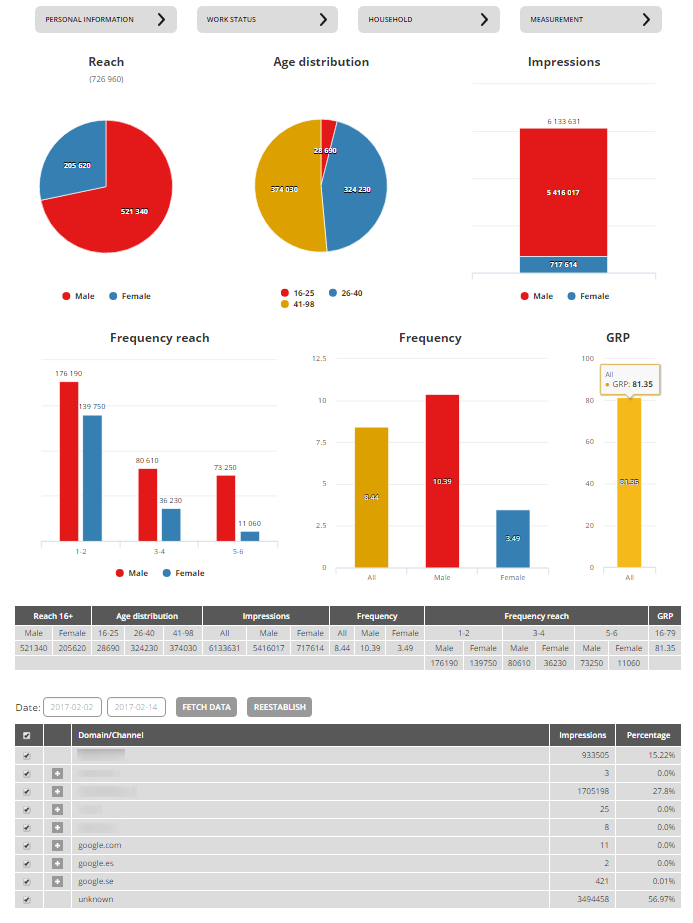 RAM's comprehensive suite of digital audience and advertising measurement tools allows Publishers to move closer to the Advertiser in creating a communication plan. By leveraging audience measurement insights on different advertising packages Publishers can now quantify and qualify their sites and audiences to Advertisers and prove in real time how they effectively reach the Marketer's media objective. Through subsequent ad effectiveness measurement the Publisher can confirm the campaign effectiveness and verify that the relevant audience has been exposed to the message in the planned environment to increase the Advertiser's sales and / or brand awareness.
"For an Advertiser to reach their communication objectives, you have to work with both overall reach and the right target audience group affiliation in combination. Some of the exposed audience are active in the purchase cycle, others change their intentions based on the campaign message and for long tail customers maintenance of brand awareness before their next purchase is key. This is where RAM excels with our unique digital advertising measurement system and provides the best and most relevant tools for working with advertising campaign optimisation and delivery in real time. Through our comprehensive suite of digital audience and advertising measurement tools RAM proves ad effectiveness and audience delivery verification in both real time and over extended campaign periods, "concludes Björn Engvall, COO RAM Group
RAM creates an ecosystem from media planning through audience delivery optimisation to advertising effectiveness with a Swedish national panel consisting of 530 000 people.
Rams' new digital audience and advertising measurement features are available immediately for Publishers and Media Agencies in 70+ countries with additional access a global panel of over 20 million panelists.
For more information please contact Bjorn Engvall
Contact:
Björn Engvall, COO RAM Group
Telephone: +46 (0)70-311 74 30
E-mail: bjorn.engvall@rampanel.com